4 Products That Will Reduce Post Pregnancy Pigmentation
It is common for women to experience some changes in their skin during and post-pregnancy, including pigmentation, chapped lips, dark circles, etc. Though these changes aren't permanent and go away with time after your delivery, some women would definitely want to do away with these and get their glow
One such skin condition that bothers women the most is pigmentation. Pigmentation is the darkening of the natural color of our skin and it happens due to hormonal changes in the body during pregnancy. A good number of women develop dark patches under their eyes, on their nose, cheekbones and forehead, and above their lips when they're pregnant. This condition is medically called melasma or chloasma gravidarum and is more commonly seen in women with a darker skin tone.
But don't let pigmentation bother you for too long! For those of you who want to get rid of these dark patches at a faster pace, here are 4 great products that can help expedite the process-
1. Shahnaz Husain Shawhite Pigmentation Lotion
The cream is a unique blend of extracts, it is very effective in the removal of dark patches, spots, and blemishes. It has a clear water consistency and is non-sticky on the skin. It is made up of natural ingredients like mahuva, neem, Jamun beej, chameli push, etc., and gives you a lovely glow in addition smooth, even-toned skin.
2. Fab India Vitamin E De-Pigmentation Cream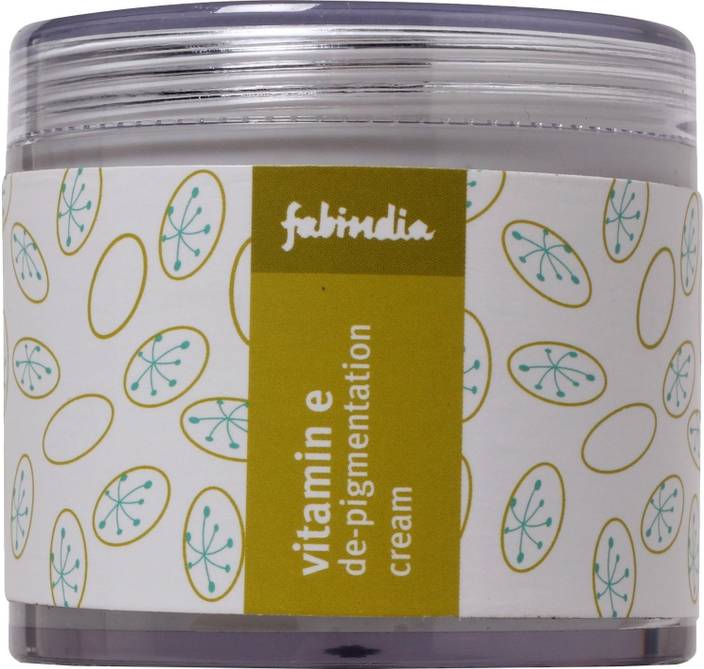 The cream claims to be an intensive skin lightener and a natural de-pigmentation treatment that evens out skin tone. It also slows down melanin production so as to stop skin darkening, and keeps it youthful and free of blemishes, age spots, and dark spots. Moreover, it has a chemical and hydroquinone-free formula, so no skin irritation!
3. Oriflame Even Out Dark Spot Fading Concentrate and Cream
This cream fades out blemishes without peeling the skin. There is no itchiness, redness or irritation after its application, so it works very gently to reduce pigmentation. It can be worn in the daytime as well as at night and is safe for under eyes, which not many creams are. For getting rid of dark circles in addition to pigmentation elsewhere, this cream is the way to go!
4. Jovees Anti Blemish Pigmentation Cream
This cream is made up of all-natural ingredients, so no harmful chemicals- yay! It has a nice soothing smell, its texture is light and once absorbed, it has a very smooth and velvety feel. It is great for removing acne scars and blemishes. All in all, a great product which will get the job done!
Dear Mommy,
We hope you enjoyed reading our article. Thank you for your continued love, support and trust in Tinystep. If you are new here, welcome to Tinystep!
Recently, we launched a baby-safe, natural and toxin-free floor cleaner. Recommended by moms and doctors all over India, this floor-cleaner liquid gets rid of germs and stains without adding harmful toxins to the floor. Click here to buy it and let us know if you liked it.
Stay tuned for our future product launches - we plan to launch a range of homecare products that will keep your little explorer healthy, safe and happy!